We provide Remedial, Sports and Swedish Massage
REMEDIAL MASSAGE
Appointment length: 1 hour | Price: £40
Remedial Massage is a form of Deep Tissue Massage. It is a clinical treatment that also integrates techniques not normally associated with other forms of massage, and is good for general aches, pains and injuries.
Remedial Massage tends to be deeper and much more targeted; although the long, slow and gentle strokes associated with a classic massage may be used to relax the patient and prepare the area to be worked on.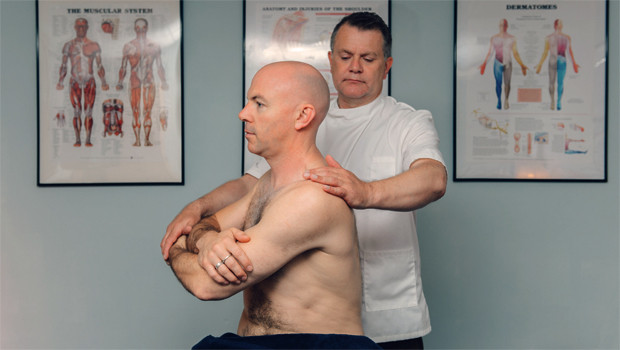 After an examination and assessment, the therapist will identify which tissues and areas of the body are dysfunctional. They will then focus a variety of practical techniques towards resolving the problem. Reduction of muscle tension and release of soft tissue in one area will often produce favourable changes in the body's overall alignment and balance.
Orthopaedic conditions such as back pain, arthritis, neck stiffness, frozen shoulder, sciatica and knee injuries respond well to this treatment.
A variety of manual therapy techniques are employed to manage musculoskeletal pain and dysfunction, including soft tissue release, trigger point therapy, joint mobilisation and muscle energy techniques. We also use thermal therapy and use ultrasound when appropriate.
Remedial Massage aids recovery and helps increase mobility and reduce pain. Assessment and rehabilitation procedures enable us to understand how the problem started and how it can be avoided in future.
You don't have to have an injury to benefit from Remedial Massage. Prevention is better than cure and a regular "tune-up" can enhance the performance of sports people and helps anyone achieve optimum health.
SWEDISH MASSAGE  
Appointment length: 1 hour | Price: £40
Swedish Massage is energising yet relaxing . We use classic strokes and techniques, focusing on the back, neck, shoulders and legs.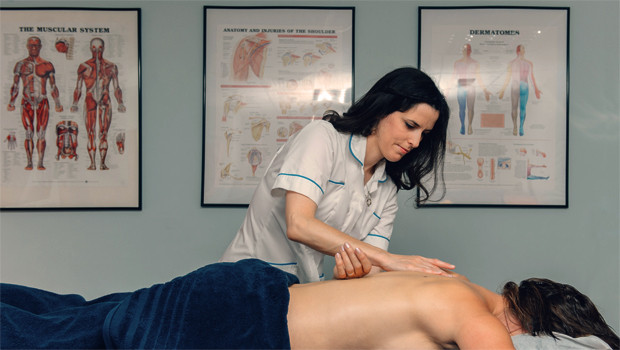 This is the most practised form of massage in western culture, and has important physiological benefits. It is very effective in relieving joint stiffness and pain, and promoting suppleness in the muscles. Quality of sleep improves.
A Swedish Massage treatment is an opportunity for you to thoroughly relax. It relieves stress and anxiety, leaving you feeling refreshed and rejuvenated.
SPORTS MASSAGE  
Appointment length: 1 hour | Price: £40
Sports massage reduces muscle tension and promotes flexibility. This in turn improves performance, helps to prevent sports injury, and aids recovery. It is beneficial to all who play sport, from those who have just taken up exercise, to elite athletes.
The techniques used and the benefits of a sports massage will vary, depending on your needs: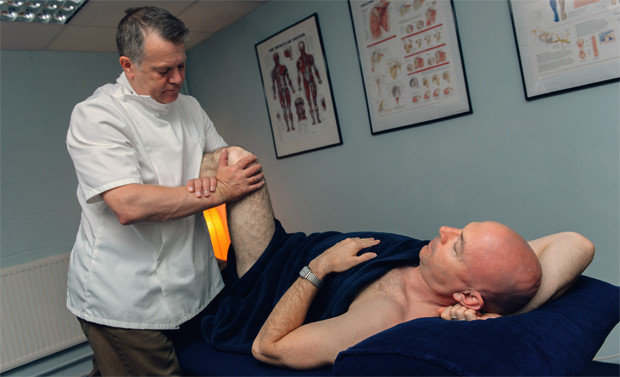 Pre-event massage is brisk and stimulating, to loosen up muscles and prepare the mind and body for sports performance. It can be performed anything from a couple of days to immediately before an event.
Post-event massage is an important way to help your body to calm down and recover from the stress and strain of a sports event. The soft tissue is stretched and relaxed, returning muscle tension to normal. It can decrease inflammation and speed up recovery time considerably.
Maintenance massage is given between training sessions to keep the muscles flexible, and break down minor injuries and lesions that occur from overexertion. This enables you to train with less chance of becoming injured, and can also help with energy levels and motivation.
Rehabilitation If you are suffering from an injury, a variety of techniques including massage and joint mobilisation are carried out with the purpose of alleviating pain and returning the body back to its normal range of movement.
The Muscle Clinic is located very near to the South West Coast Path, so come and see us if you need a massage to keep you going en route!
EVENT AND WORKPLACE MASSAGE  
Call us for a quote
We are experienced in Sports and Event Massage, and can provide massage at your race, match, or festival.
We have massaged Championship Footballers, Surfers, Dancers and Actors. We have worked at a wide variety of locations including Theatre Royal Plymouth, Country Shows, sports fields with fell runners, Youth Hostels with walkers and climbers, and marquees with cricket players, giving pre or post event massages. If you are organising a sports event, festival, show or party, contact us to find out more. If you're getting married, a massage before the wedding or during honeymoon can be very relaxing.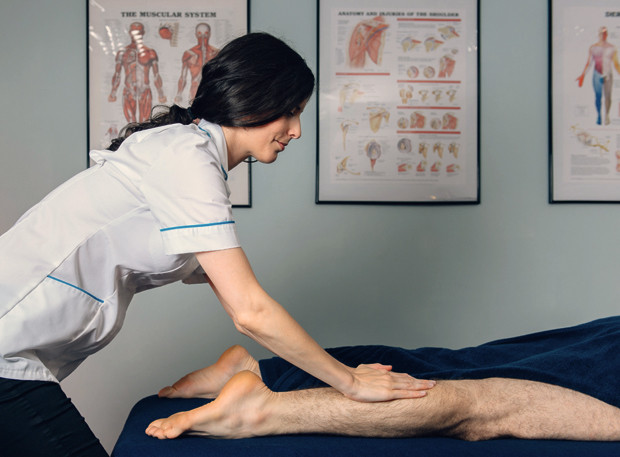 The Workplace Massage is ideal for relieving stress and boosting morale. It can really help with the aches and pains that many people suffer from when sitting at a computer for long periods.
We travel to offices and other workplaces to give employees a mini massage of the head, neck and shoulders. It is applied through the clothes in a seated position. This is great for training days and special occasions.
 Find Out More from The Muscle Clinic Massage Plymouth
If you would like a preliminary chat about which treatment would suit you best, please give us a call on 01752 313474 or 07776 252539. For those who are interested in reading more, go to our blog, where we share current research about massage and its effects.