A massage makes a great present for any occasion, whether it's for birthdays, Christmas, preparation for a sports event, or simply for someone who needs a treat!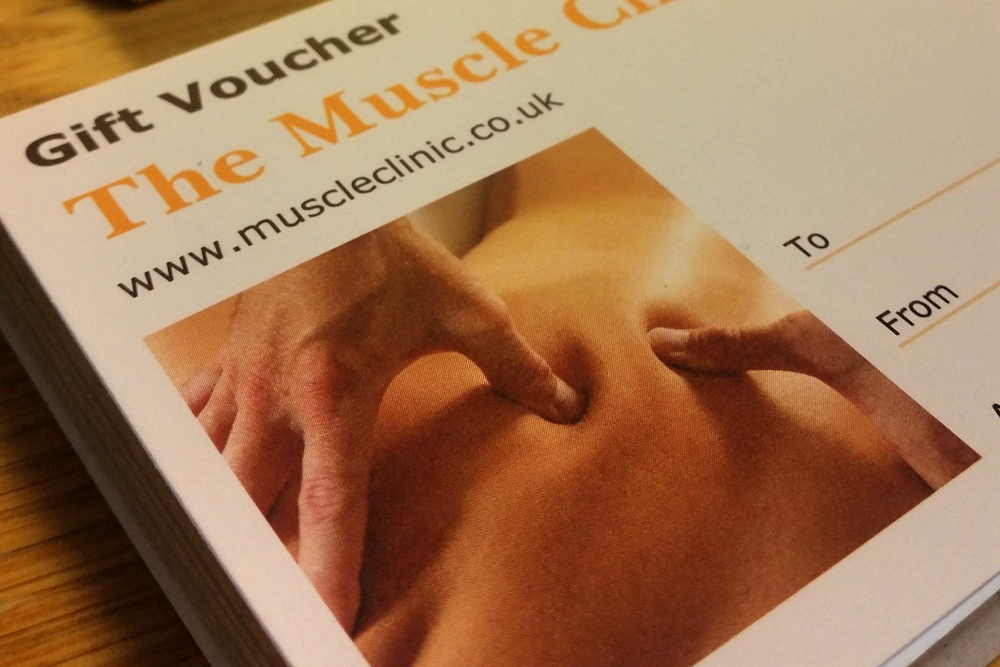 Massage Gift Voucher £40
Muscle Clinic Gift Vouchers can be used for any treatment, whether it's Sports, Swedish or Remedial Massage. Massage Gift Vouchers are £40 for a one hour appointment. The recipient can decide which treatment they would like. Postage and packing is free.
To purchase a voucher, click on the Buy Now button, then either login to your PayPal account or follow the link to fill in your credit card details. The gift voucher will be sent to the name and address of your choice, and is valid for six months from date of issue.