A massage makes a great present for any occasion.
We are sorry but we are unable to sell gift vouchers at the moment. The Muscle Clinic is taking a break while Charlotte and David have a baby. Please sign up to our mailing list to be notified when we reopen.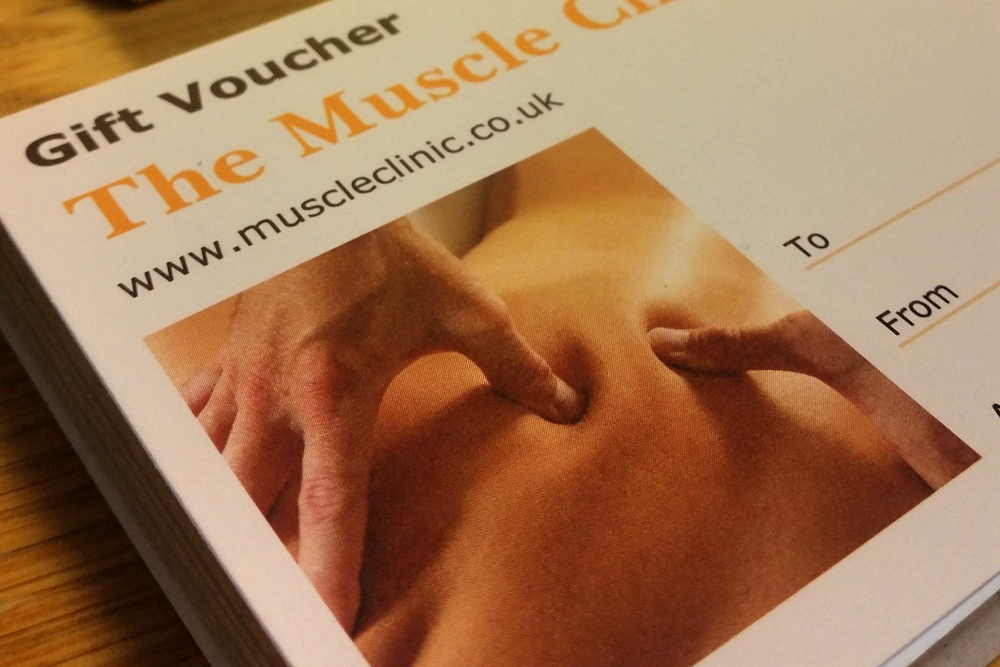 Amazon
We have picked a variety of massage, health and exercise related products available on Amazon. These are all items that we use either professionally or personally and would like to recommend.
Hot and Cold Packs
Thermal treatment can be very effective in relieving muscle pain.
Yoga and Pilates
Yoga and Pilates help to keep muscles and joints strong and supple.
It's recommended that you join a class. Body Care Pilates offer very good Pilates classes in Plymouth.
We also recommend the following DVDs as a starting point.
Accessories
You may find the following accessories useful.
Reference Books
If you would like to learn about Remedial Massage, these are good reference books.