The Muscle Clinic is based at Millfields Trust HQ Business Centre in Plymouth City Centre.
Directions
If you are driving from Plymouth city centre, turn left immediately after Aldi on Union Street. You will now be on a slip road which runs alongside the HQ Business Centre (a large grey building). Park on this slip road and enter the building via reception. There is a comfortable seating area and we will come down to greet you when it's time for your appointment.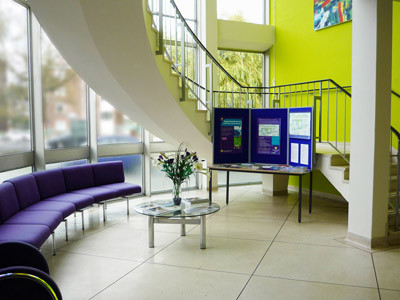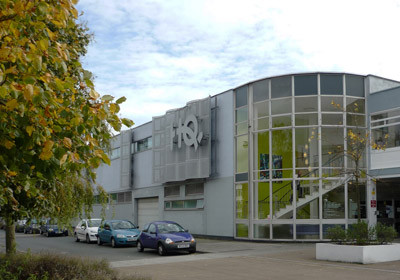 Room 29
Millfields Trust
HQ Business Centre
237 Union Street
Stonehouse
Plymouth
PL1 3HQ
Useful Information
How to make an appointment
To make an appointment, please contact Charlotte and David by phone:
Phone: 01752 313474
Mobile: 07776 252539
Where to Park
There is free car parking and a bicycle lock-up for patients of The Muscle Clinic in the HQ Business Centre carpark at the front of the building.
Disabled Access
Disabled access is available, please let us know when you make your appointment if you require this.
Public Transport
There is a bus stop outside the HQ building.
Opening Times
Daytime and evening appointments are available, seven days a week.
Payment
We usually take payment at the appointment and can accept cash or a cheque. Cheques are to be made out to David McGuinness or Charlotte Beevor-Reid.
Please see our Shop page if you would like to pay for your treatment in advance, purchase a block of treatments, or vouchers for a gift.
What to expect
The therapist will respect the patient's modesty at all times. The patient is covered with towels, which are turned back to reveal only the area to be massaged.
Appointment Length
Appointment length is one hour from the agreed time. This includes consultation, treatment, and dressing.
Eating and drinking
It's not advisable to eat a heavy meal or drink alcohol in the hours preceding the treatment. It is a good idea to drink plenty of water to stay hydrated after your treatment.
Patient Conduct
Inappropriate behaviour or remarks will not be tolerated.