The Muscle Clinic is run by David McGuinness and Charlotte Beevor-Reid.
As well as being experienced and qualified massage therapists, David and Charlotte are responsible for designing the Learning Management System and compiling courses for the renowned Northern Institute of Massage.
Another recent project is the design and programming of Physi-Cal, a desktop application for physical therapists to record patient appointments and treatment details.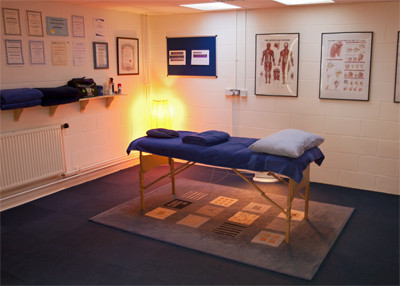 David
David studied both Remedial and Sports Massage at the Northern Institute of Massage. He ran successful clinics in the Lake District and Lancaster for ten years, where he gained the trust and respect of the local communities. David moved to Plymouth in 2012 and continues his professional development. Recent CPE courses include: How to Eliminate Back Pain; Tendon Injuries – Causes and Treatments; Treating Arthritis; Electrotherapy; Soft Tissue Release, Pre- and Post-Event Sports Massage, and Muscle Energy Techniques.
David began his working life in a hospital pathology department where he qualified in biochemistry and Medical Laboratory Science . He enjoys swimming and rock climbing.
Charlotte
Charlotte studied Remedial Massage at the Northern Institute of Massage. She also has qualifications in Swedish Massage, Indian Head Massage and Anatomy and Physiology. Before moving to Plymouth, she ran the clinic in the Lake District with David, where she was also deputy manager of an outdoor centre. Charlotte worked with David as a First Responder, dealing with emergencies in remote locations. She enjoys climbing, fell running and yoga.
YonYonson
In addition to The Muscle Clinic, Charlotte and David run a Digital Design studio called YonYonson.